Description
Hanging Birdhouse:

 A minimalism style irregular bird house with scratches of different shades and hand-hammered roof to show a distressed finish. Bright yellow Roman numerals clock in the middle of dark brown to increase visual impact. There is a cast iron bird perching in front to attract friends to come.

Sturdy Structure:

 Handcrafted of sturdy metal and cast iron with no sharp edges, a strong bar in the front for wild birds to perch on. It will not hurt your birds and last for years using.

Garden Decor:

 Dependable decorative bird house with a rustic finish. Perfect for your house or any outdoor or indoor area. It is great quality and weatherproof, you can hang it on the patio, lawn, yard, tree, or anywhere you want.

Easy to Install:

 Birdhouse Size: 8.0″L * 5.3″W * 12.2″H; Quick hanging "S" hook welded with sturdy metal chain, it will not crack even in strong wind or heavy rains.

Garden Gift Idea:

 This intricate and delicate piece is the best gift choice for your family, friends on Housewarming, Mother's Day, Christmas, or some other occasions.
Material: Metal Iron
Color: Brown/ Yellow
Item Weight: 2.16 pounds
Overall Size: 8.0″L * 5.3″W * 12.2″H
Craft: Distressed Finish / Irregular Shape
Note: For decorative purposes. No Clean Door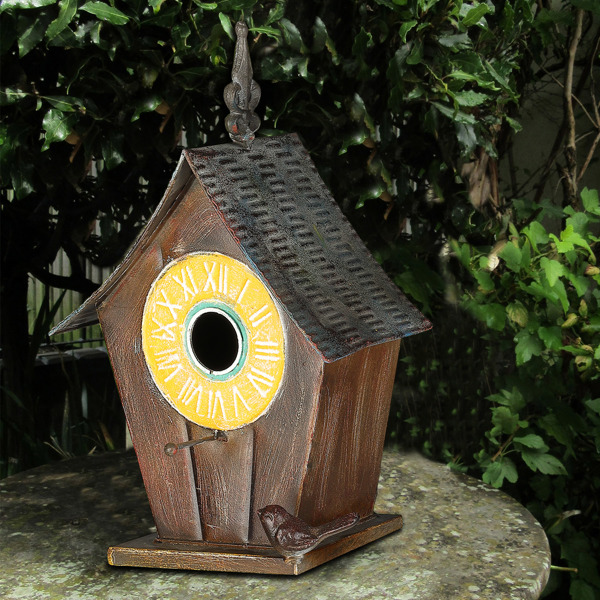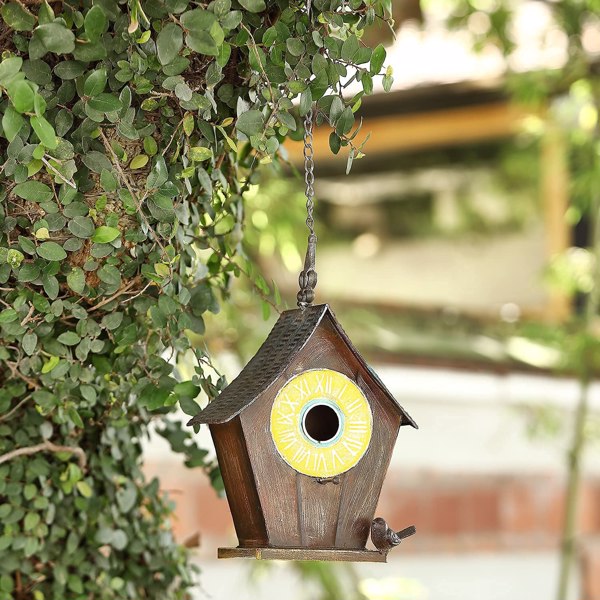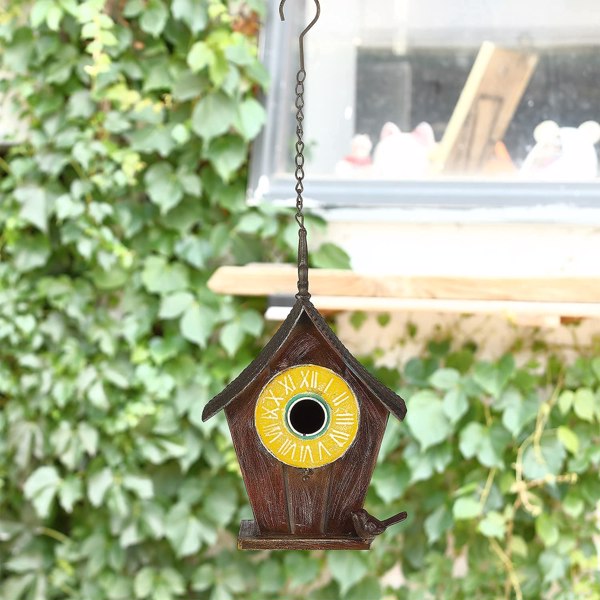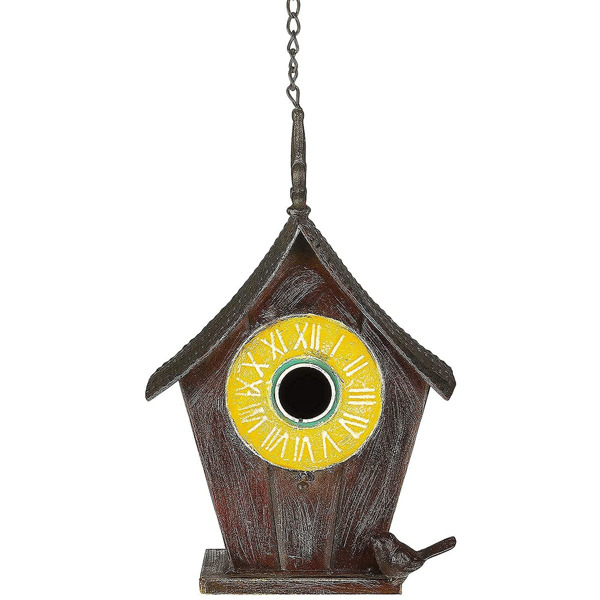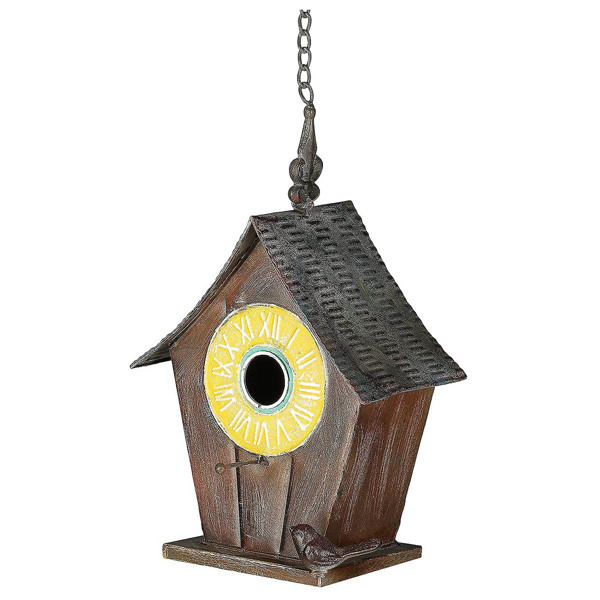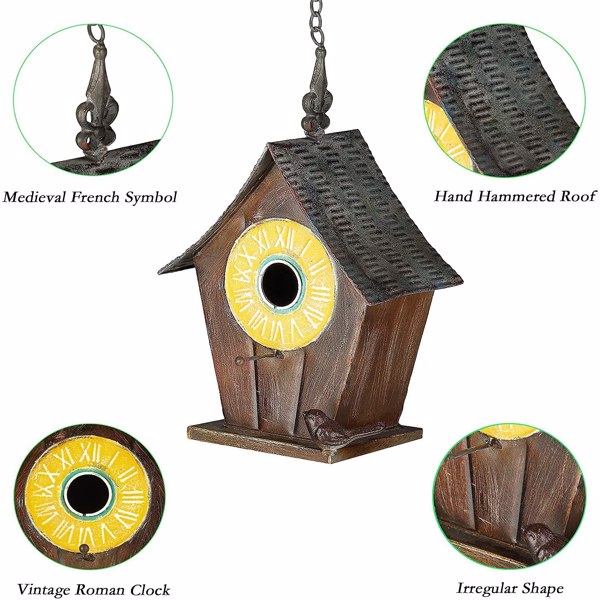 Payment & Security
Your payment information is processed securely. We do not store credit card details nor have access to your credit card information.