Portable Handle Design Barbecue Grill,  Barbecue Anytime and Anywhere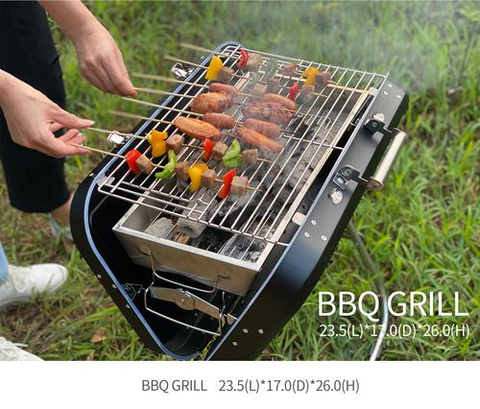 Portable Handle Design BBQ grill, It is definitely a stylish concept grill design. It can not only bring convenience and safety to process of outdoor barbecue, but also become the focus of gatherings.
Unlike ordinary barbecue grills, this portable barbecue grill adopts a suitcase-shaped design and is not large in size. 198 Square inches which have enough area for barbecue ,about 10-12pcs hamburgers.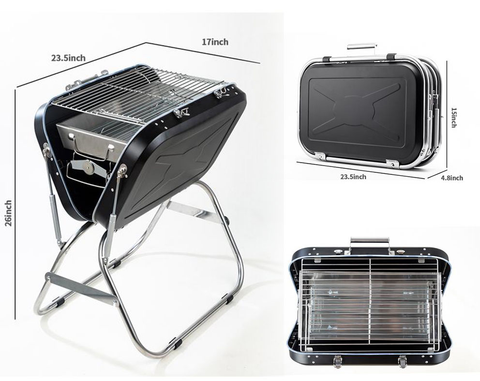 The internal structure is actually not complicated, and without the tedious installation process. The top layer is a barbecue grill, and the bottom is an entrance for charcoal. Just open the box, set the grate tray on the box, and the carbon tray will fall inside, and then you can start your barbecue party. Coupled with the perfect distance between the grate and the charcoal, the food can be cooked faster without sticking to the food. The unique grate design is convenient for adding charcoal.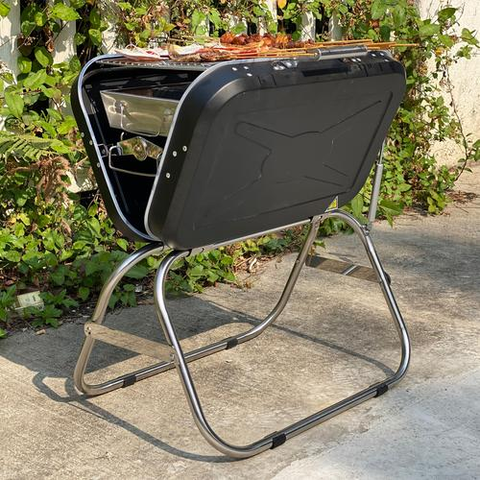 The metal body is made of stainless steel, heat-resistant and scratch-resistant, ensures that it will not be deformed even after long-term use. A removable grate makes cleaning of the barbecue grill net easy. Flip type barbecue grill net,easy to add charcoal. Unlocked vent design for charcoal brazier allows the charcoal to get fully burned. High temperature resistant silicone sealing ring to avoid the oil leakage during storage.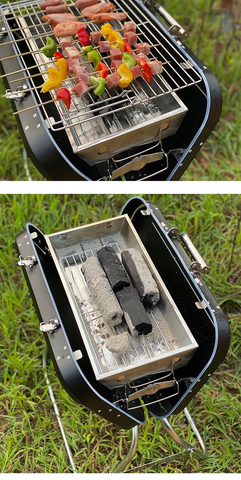 Thus, the BBQ grill can be perfectly stored in your car trunk, warehouse or suitcase.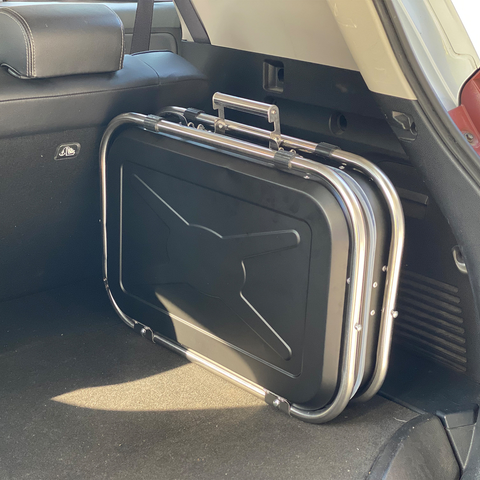 Abundant accessories,convenient to use: 1pcs carbon clip,1pcs net clip,1pcs 304 food grade food clip,2pcs 304 food grade barbecue grill net .